What's in a Name? Why we Decided to Rebrand Medicom Product Offerings

Medicom Technologies, Inc.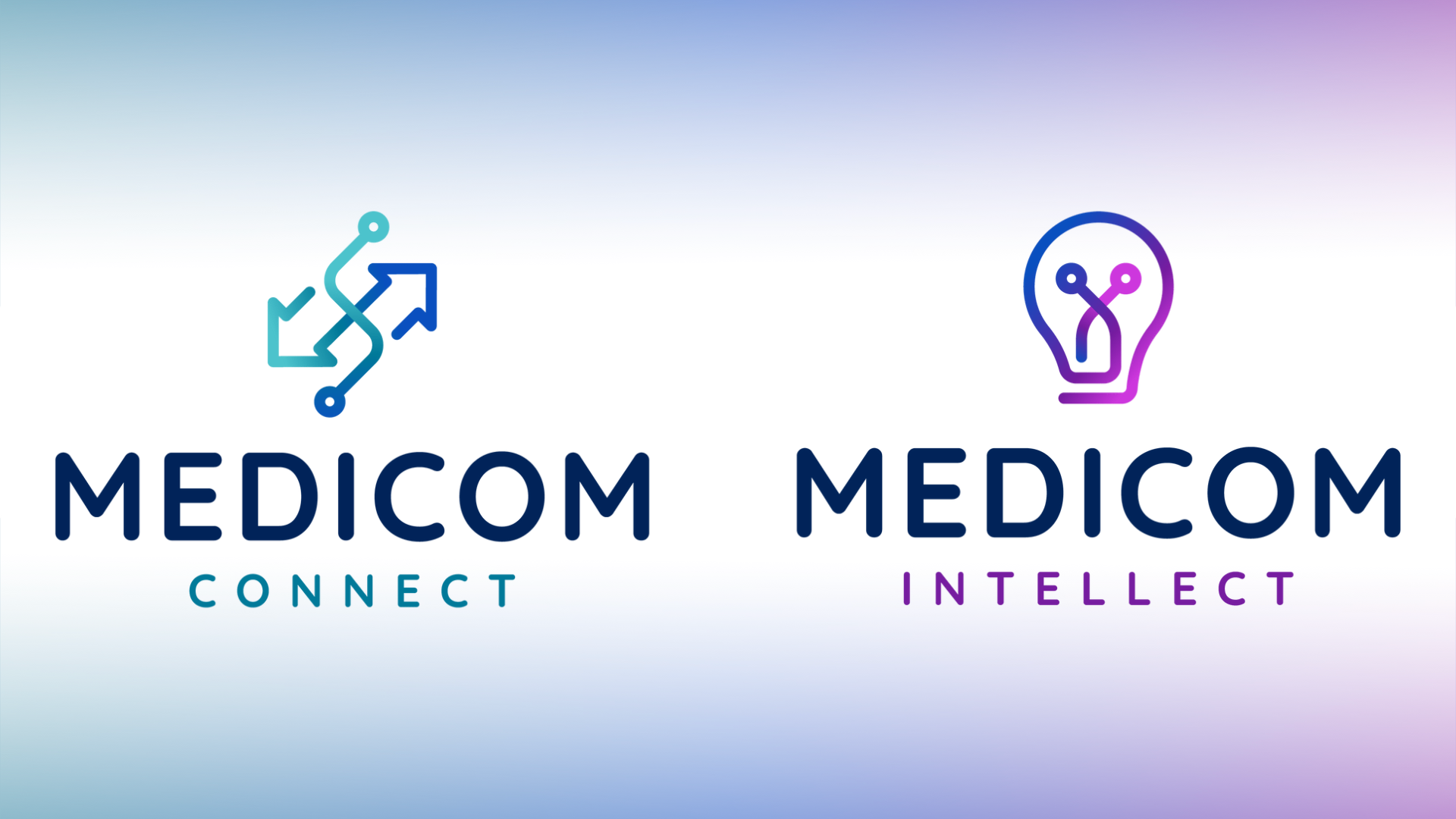 Drum roll, please! 2023 has been a big, action packed year for Medicom...and we are thrilled to launch the second and final installment of our Rebranding Campaign and celebrate the new look and feel of Medicom! After months of careful considerations and detailed planning, the final launch of the Medicom rebrand marks a new era for us that symbolizes progress, innovation and a renewed creativity in the way we solve problems for our customers and the communities they serve. We take great pride in crafting an identity that speaks directly to who we are: a cutting-edge health-tech company with a vision for a world where every human has access to high-quality, affordable, information-driven healthcare.
In this blog, we will outline how the exciting new face of Medicom will impact our current and future customers, provide clarity on our solution offerings and take a look into our goals for the coming year!
Why The Change?
In October of 2022, we kicked off a rebranding campaign by refreshing our logos and color schemes, and in March of 2023 we finished the campaign by unveiling our updated website, releasing our new product naming conventions and creating more accessible solution packages to match the diverse needs for the customers we serve.
What we call our products should be both memorable and clear, wrapping functionality and purpose tightly into a name. We changed Medicom Health Information Network to Medicom Connect, and Medicom deepMed to Medicom Intellect. We feel these names better represent and differentiate what we offer our customers and the healthcare industry as a whole. The symbiotic relationship between Medicom Connect and Medicom Intellect is how we contribute to the advancement of quality, equitable and accessible healthcare in the United States. You can read more here about how and why we developed our solutions in this blog post!
New Product Names: Medicom Connect
What previously was ImageX Standard and ImageX Assistant have transformed into what we now call Medicom Connect Advanced and Medicom Connect Premium. The foundation of each rebranded solution is still ImageX, but the new packaging provides:
A pricing structure that is easy to understand

Consistency with how our customers purchase other software

More value by bundling our solutions

Agility in expanding subscriptions to meet evolving customer needs
More details about the feature sets available for each solution offering can be found on our (new!) website. As mentioned above, the packaging of these two solution offerings provides a more versatile and comprehensive experience for our customers, especially with access to things like workflow automation included within Connect Premium as well as the ability to purchase add-on features when new use cases arise.
Previously known as a "Sponsored Connection," Medicom Connect Free accounts are available to health systems invited onto the Medicom network by our Advanced and Premium customers. Imaging and related data can be shared directly between the two entities, but Medicom Connect Free users do not have access to bi-directional image sharing with any other health system, unless prompted by a Medicom Connect Advanced or Premium customer. Through our unique approach to outreach for our customers, they are able to better focus on their responsibilities - like seamlessly sharing patient images using our solutions - while we build out their unique network of hospitals, clinics and other community health systems. We consistently receive feedback from our customers that our Onboarding Program provides significant value to their organizations, and it is a program we intend to strengthen even further in the coming years. If you are interested in learning more about how Medicom can expand your network, contact sales or marketing to request more information!
New Product Names: Medicom Intellect
Because our customers are connected with health systems in their communities serving a diverse population of patients, the data sets accessible through Medicom Intellect more accurately represent patients spanning nearly every demographic possible.
With our rebrand, Medicom Intellect includes access to our Marketplace where anonymized longitudinal datasets for research, machine learning, and AI applications are available. As mentioned above, Marketplace provides highly curated datasets more efficiently and cost effectively, working in tandem with Research Assistant, our data de-identification toolkit, to drive more intelligent insights for research.
Where We're Going Next
Renaming our solutions held special meaning for us as we wanted to represent our commitment to connecting patient information and providing secure access to data. We've built a team of employees and partners that devote constant attention to making sure we stay in tune with our customers and deliver what they need, when they need it.
Our eyes are set on promising opportunities for advancements in healthcare technology, advancements that have overwhelming potential to relieve our customers of the many pressures that face the healthcare industry at large. We are looking to drive further adoption of Medicom Connect, increase the amount of de-identified patient data available through Medicom Intellect, and ultimately witness the dissolution of data silos that are preventing patients from receiving the best care possible.
We invite you on our journey - click here to speak with a member of our team!